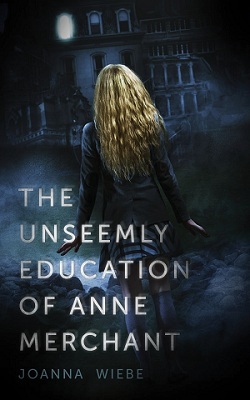 Novellas/Pre-squeals: No
Series: V
Published by: BenBella
Genre: Paranormal, Fantasy, Young Adult
Pages: 318
Source: Sent by author
Rating: ✬✬✬✬
Synopsis: So many secrets for such a small island. From the moment Anne Merchant arrives at Cania Christy, a boarding school for the world's wealthiest teens, the hushed truths of this strange, unfamiliar land begin calling to her—sometimes as lulling drumbeats in the night, sometimes as piercing shrieks. One by one, unanswered questions rise. No one will tell her why a line is painted across the island or why she is forbidden to cross it. Her every move—even her performance at the school dance—is graded as part of a competition to become valedictorian, a title that brings rewards no one will talk about. And Anne discovers that the parents of her peers surrender million-dollar possessions to enroll their kids in Cania Christy, leaving her to wonder what her lowly funeral director father could have paid to get her in… and why. As a beautiful senior struggles to help Anne make sense of this cloak-and-dagger world without breaking the rules that bind him, she must summon the courage to face the impossible truth—and change it—before she and everyone she loves is destroyed by it.
Thoughts
:
I was given this book from the author in exchange for an honest review. I actually really enjoyed this book. Some parts where a little bit slow for me. There were a lot of twist towards the end that I didn't really see coming. I was completely blown away. The mystery of the school was not something I was expecting either. It was crazy.
I really enjoyed the writing, plot, and characters. enjoyed the beginning of the book then started to get slightly bored because nothing was really happening. However, when something happened, boy did something happen.
One thing that bothered me about this book was that is
spoiled a scene from Lord of the Flies.
I'm glad I read this book way after I had to read
Lord of the Flies
. Also the ending was really strange. It's a huge cliff hanger and I want to know what happens next!
Quotes
:
"Here's something nobody tells rich me: They die, too. There's this sense, you know, this misconception that wealthy people are invincible. Like when fortune 500 execs get cancer or something equally awful. they think they can coerce a massive, aggressive, bumpy tumor straight out of their body by throwing bundles of cash at it. As if you can swipe a black American Express card through your armpit, and --ch-ching!-- you've just paid off the Grim Reaper, you've gloriously extended your life of leisure....and you've been given a bump in your Air Miles account to boot."
"Even as night falls, thick fog still drapes the island like the whole world's sadness has been sucked into this one spot and manifested as a permanent damp mist, which is turning the light pink with the fading light of dusk."